Has Windows 10 Update skipped you?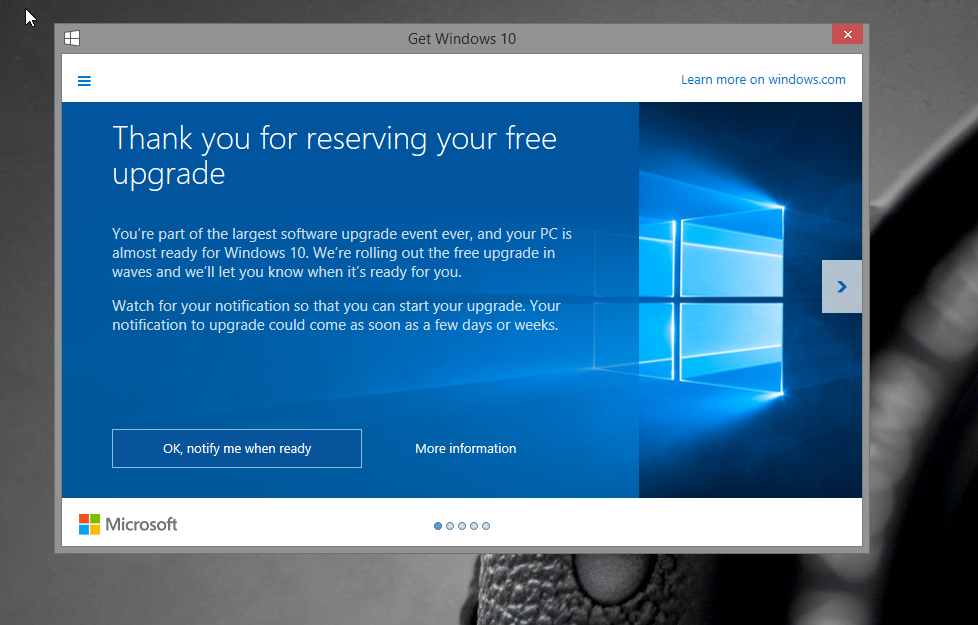 You can manually download it using the Microsoft Windows 10 Media Creation Tool.
http://windows.microsoft.com/en-us/windows-10/media-creation-tool-install
Just download the 32 or 64 bit version depending on your current version of Windows. You can find that by pressing 'Windows' + 'pause/break.' This will also have the effect of "skipping to the front of the line" bypassing all those other computers waiting for Windows Update to finally down load the install.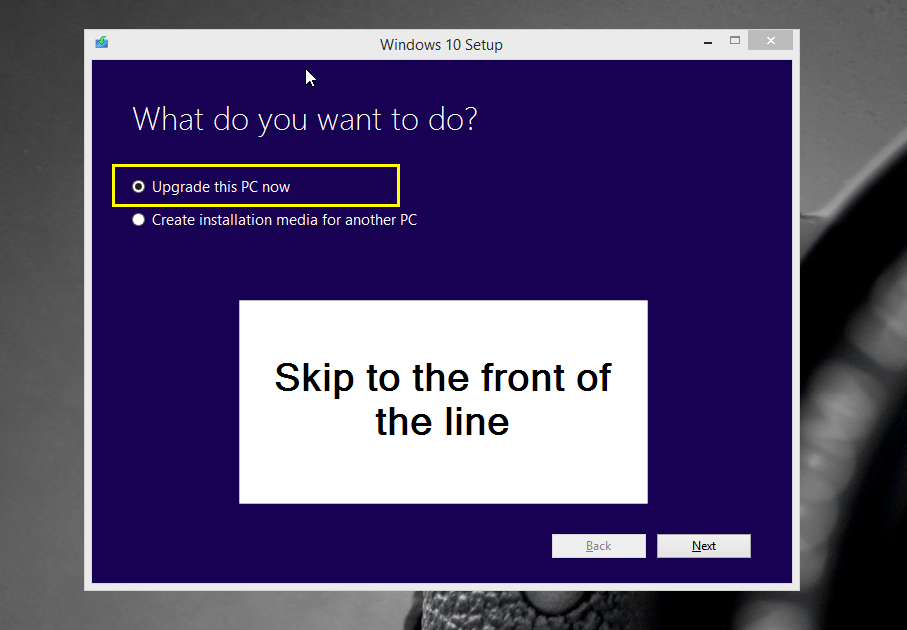 You can either install/upgrade the existing system, burn a DVD, or create a USB install drive for all your other machines.
Save your bandwidth – download once and share.