On Tuesday the temp outside was registering at -5 Fahrenheit by 10pm in our lovely St.Paul,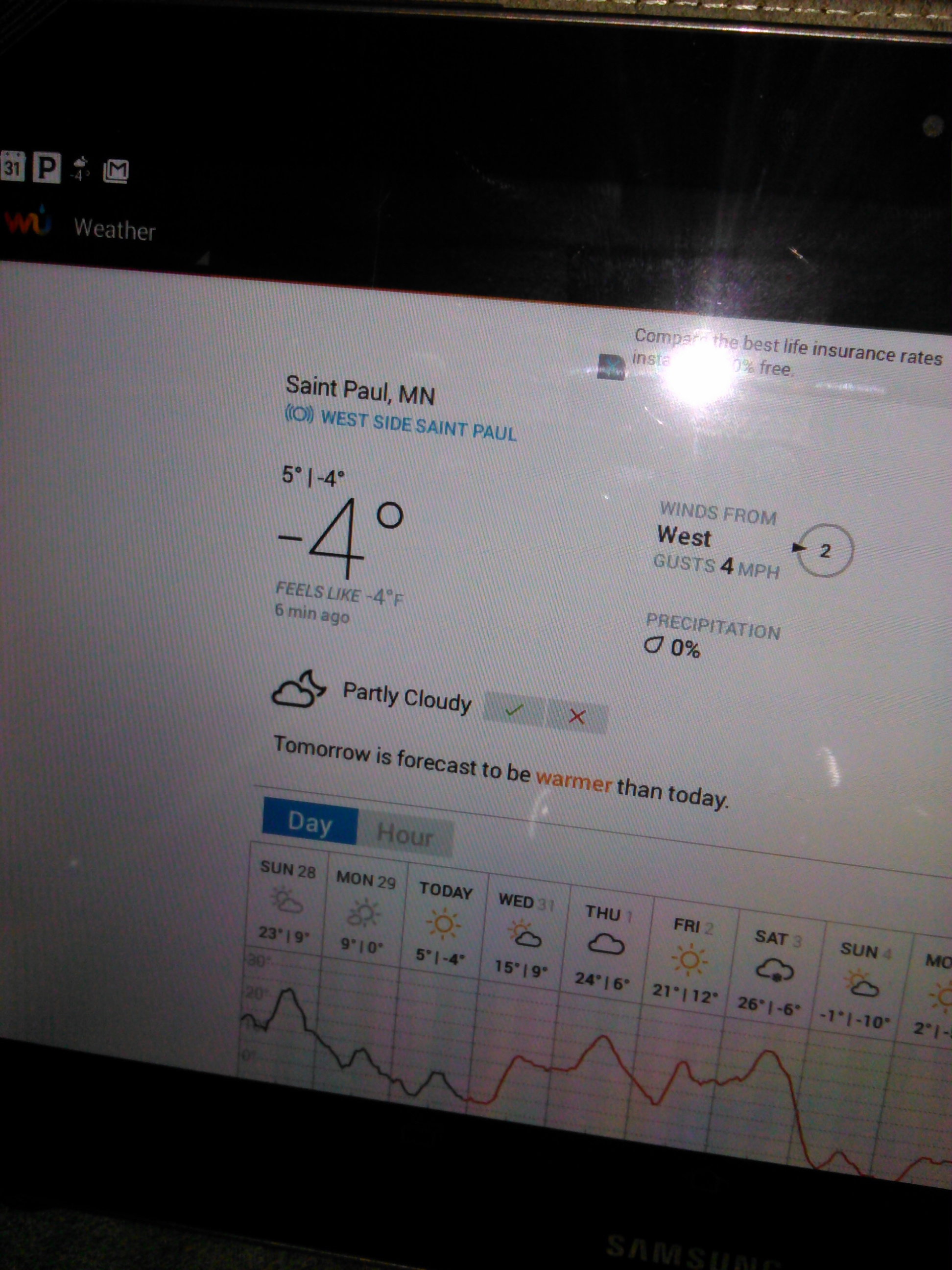 Minnesota. So, with that frosty weather, good ideas are few and far between. Enter the BRIGHT IDEA: Attempt to Make Ice Cream Outside — without added ice.
Bright Idea, but our Ice Cream maker is missing the bucket. After a trip to Target, we found a plastic trash pail that would fit, but not a metal one. Metal would have been better…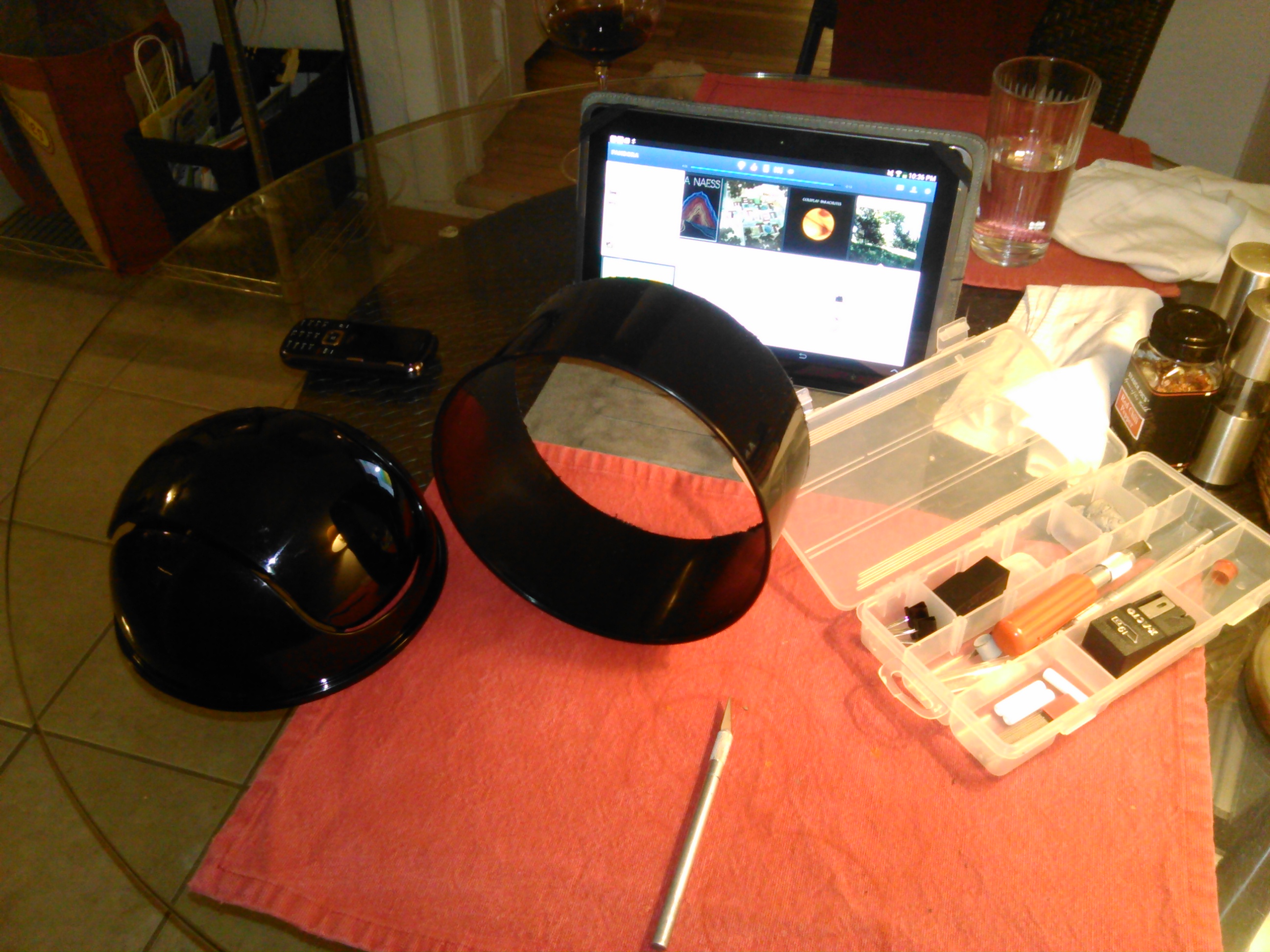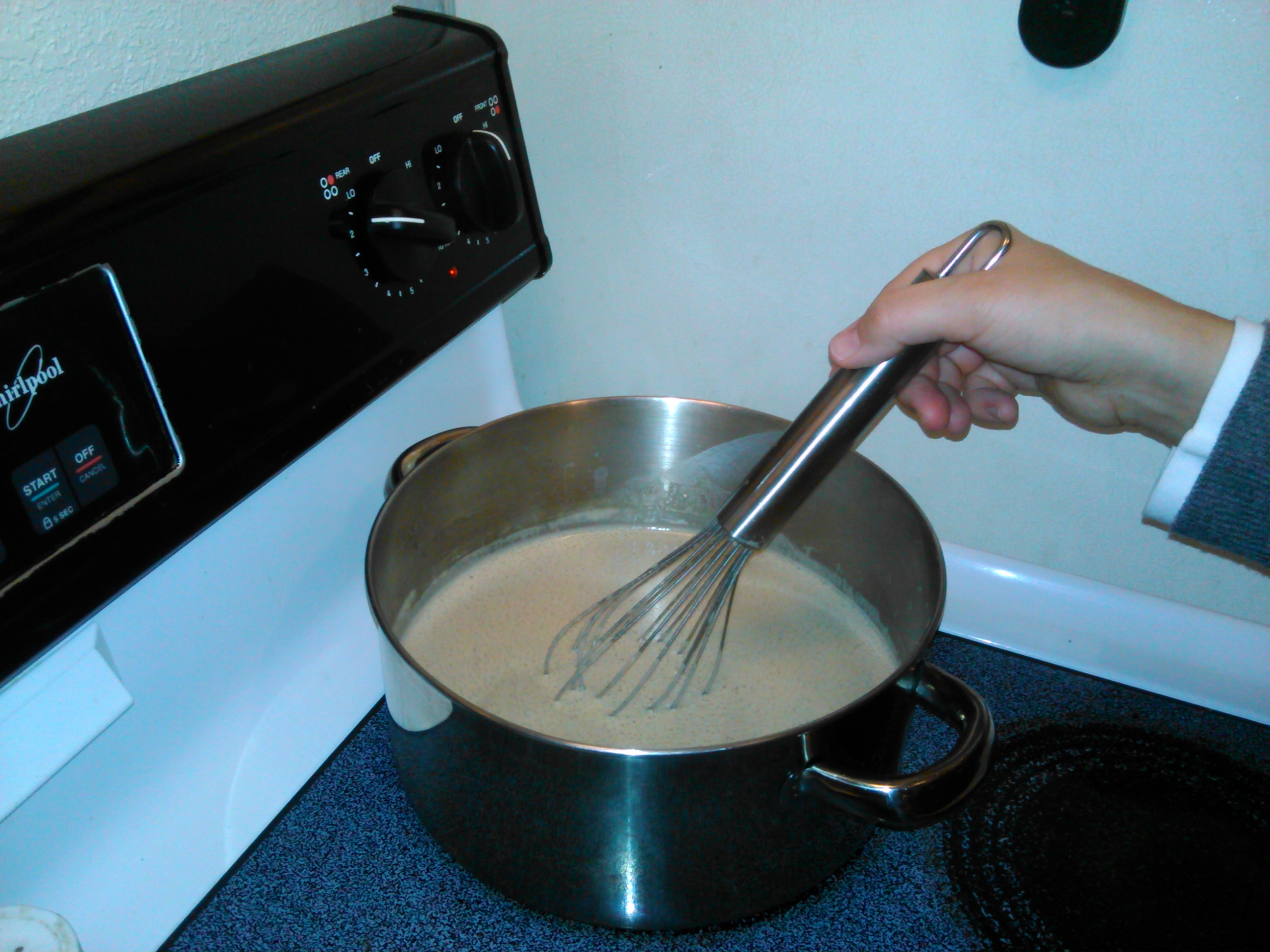 At approximately 11:45pm we set our first ice cream mix was set outside in our modified ice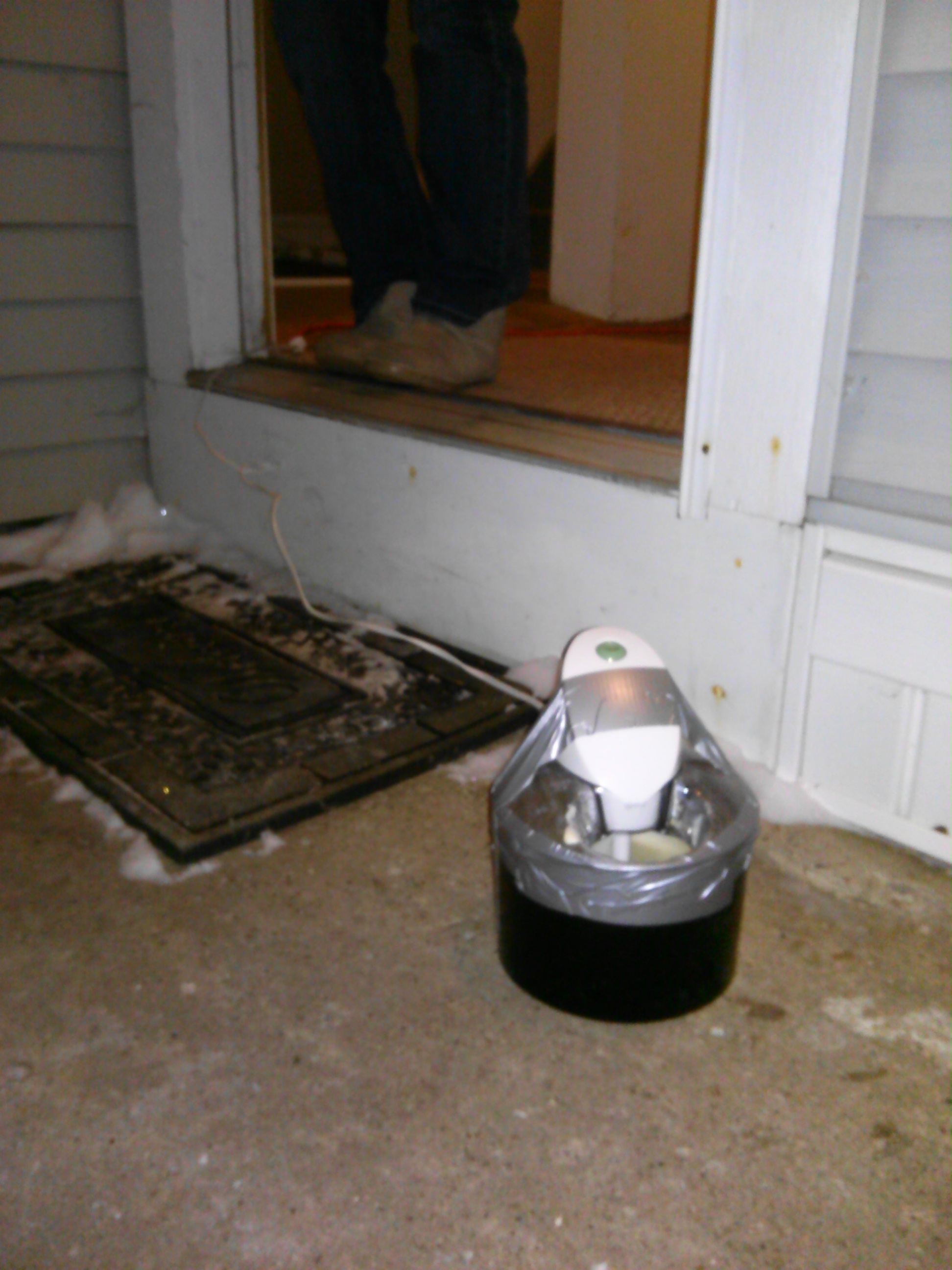 cream maker / trash can. Rum Raisin. We had hopes that the below freezing, below zero weather would make a perfect batch of frozen confection within  20 – 30 minutes. After an hour and a half we decided to call it a night. We spooned our slushy mixture into an airtight container to be surrendered to the freezer in our kitchen and went to bed.
Yesterday, our weather outside warmed up to 15 Fahrenheit,  but in our excitement the previous day, we'd mixed up four – yes 4 – different flavors of creams to be churned. Jon decided to put the Ice Cream Maker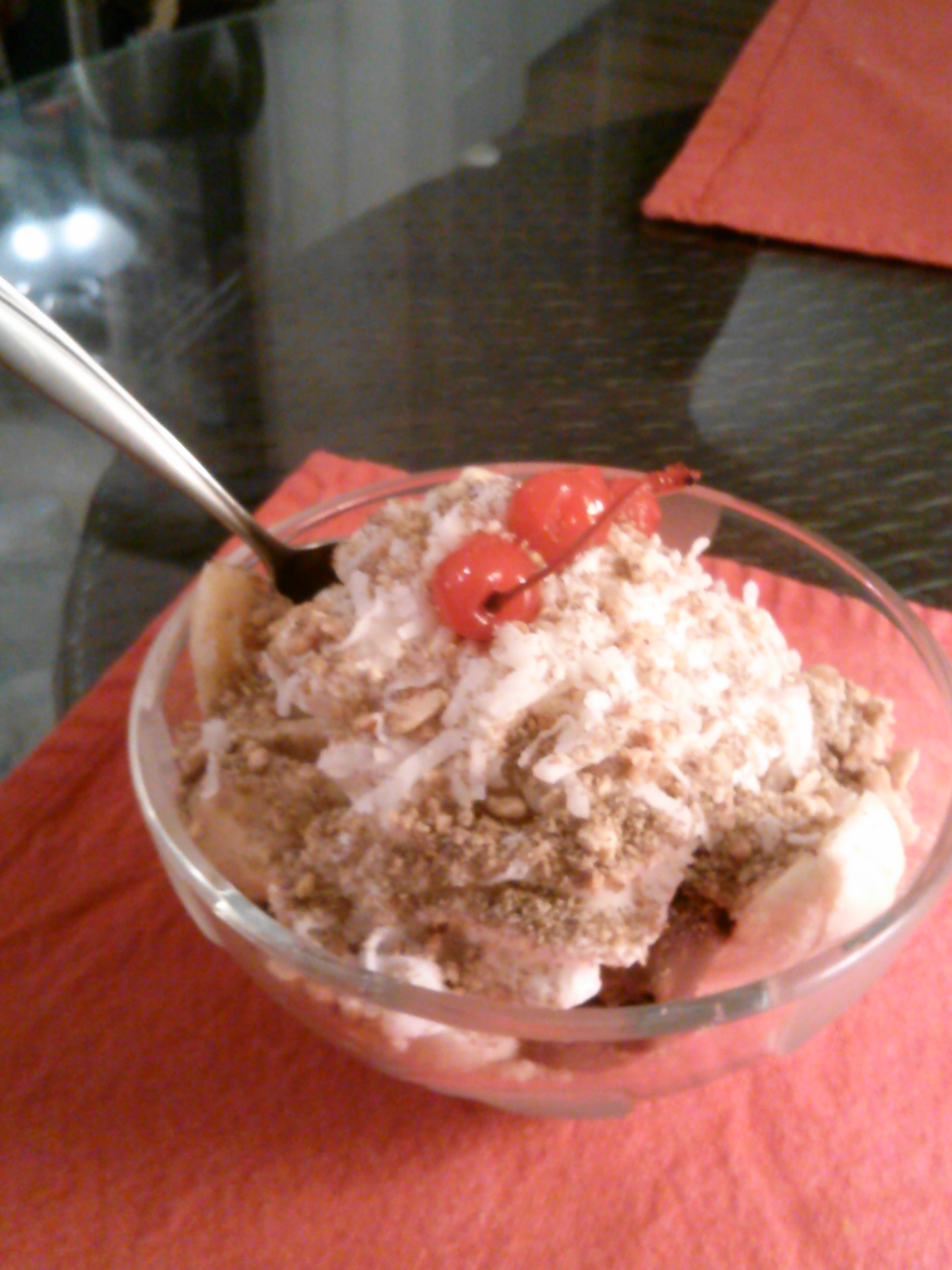 INTO THE FREEZER! […] Um, to my surprise, it did kinda work. It takes about 3 hours per batch.
Tonight, we dined on a custom made Banana Split… mmm! ( Flavors we made: Chocolate Brownie, Rum Raisin, Strawberry Jelly, Caramel Ginger Bread Latte).